Lockheed Martin's first ever battery technology investment is with Elcora Advanced Materials—here's why that's important
Lockheed Martin Canada partners with Elcora (TSXV:ERA, OTC:ECORF) to support the latter's development of its high-quality lithium-ion anode tech.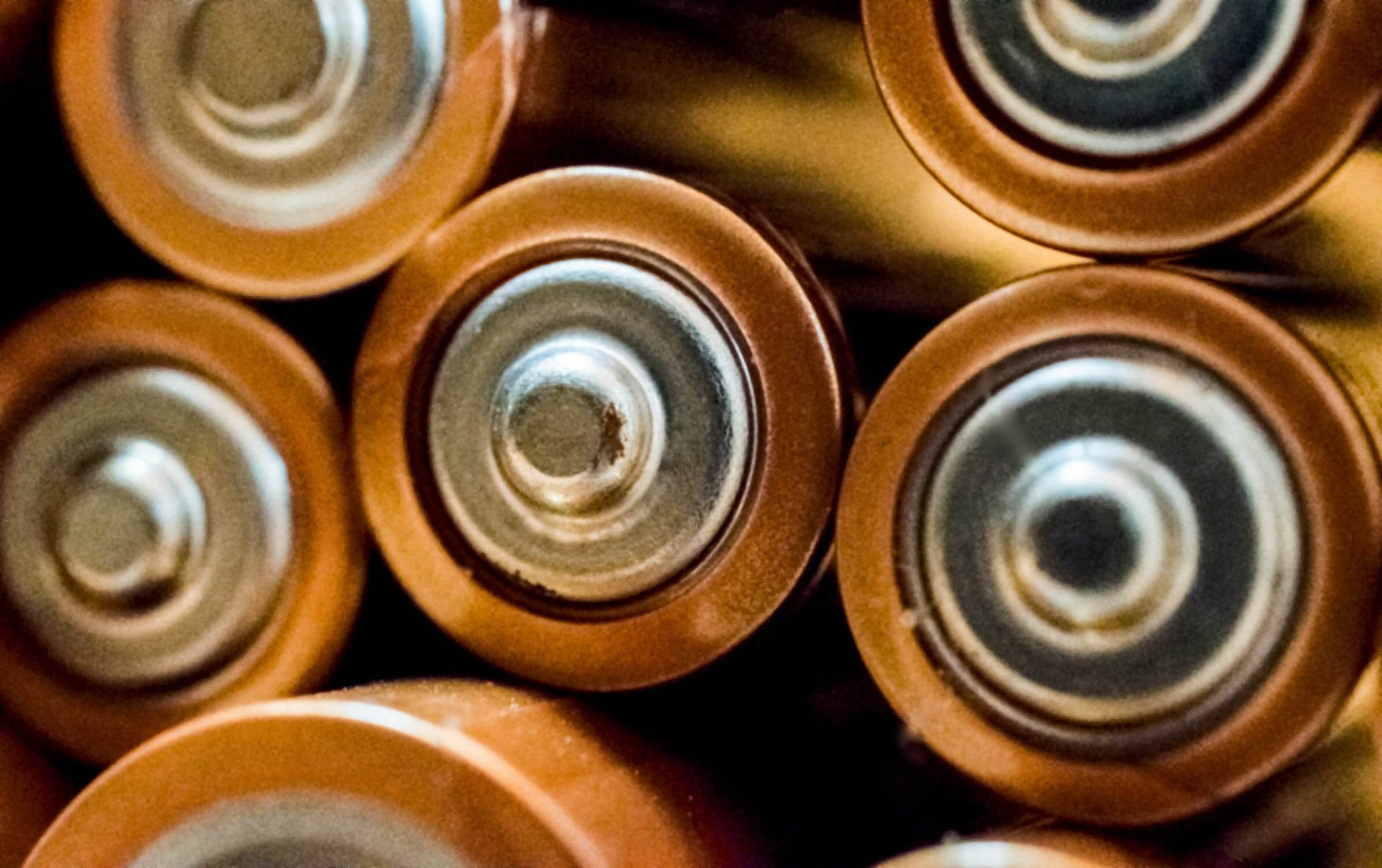 The Lockheed Martin name is synonymous with advanced defense, aerospace and security technologies.  They have forged partnerships with different government agencies in the past—including the United States Air Force, the Department of Defense, the Department of Energy, the Department of Agriculture, the Environmental Protection Agency, the CIA, the FBI, the Internal Revenue Service, the National Security Agency, The Pentagon, the Census Bureau, and the Postal Service. 
Based in Bethesda, Maryland, the company is one of the most well-known defense contractors in the world and is number one in America. According to Defense News, its dominance is due to the production of high-end systems and weapons needed by the government, like the F-35, the Trident Fleet Ballistic Missile, and the C-130J, among others. 
Forming strategic collaborations
Being a globally renowned company, Lockheed Martin follows—and even sets—the industry's best practices. This defense and space innovator always endeavors to work with firms and organizations of the highest caliber.
For instance, its partnership with Cybereason, a company started by former members of the elite Israeli cyber-intelligence unit 8200, has been called "a match made in heaven" by Forbes. Using machine learning, big data, and behavioral analytics, Cybereason is more than well-equipped to handle complex cyber-attacks happening in real-time. Rich Mahler, director of Lockheed Martin's commercial cyber services, says that Cybereason "is an outstanding complement to the tradecraft and technologies Lockheed Martin uses every day."
Advanced Electronics Company (AEC), on the other hand, is another industry leader that Lockheed Martin has tapped. As AEC Senior Vice-President Mohammed Al-Khalifah put it, the partnership—which resulted in an ATP Support Center in Saudi Arabia—was made possible through "Lockheed Martin's recognition of AEC's capabilities in products and services according to the highest international quality standards."
Consistent with its commitment to excellence, Lockheed Martin's first ever investment in the battery technology sector is with Elcora Advanced Materials (TSXV:ERA, OTC:ECORF). It is anticipated to be one of the most crucial relationships in the energy industry today. The demand for Lithium-ion (Li-ion) battery storage continues to grow in the face of fast-advancing technology. 
Lockheed Martin Canada signed a Memorandum of Understanding with Elcora to help with the development of Li-ion anode technology. Troy Grant, CEO of Elcora, said, "Through this ongoing arrangement, Elcora will complement Lockheed Martin's global initiatives. We are grateful for this opportunity."
Meanwhile, Vice-President and General Manager of Lockheed Martin Canada Rosemary Chapdelaine believes in the capabilities of Elcora in leading the revolution in the clean energy storage sector, which is aligned with Lockheed Martin's own ethical awareness campaign and clean energy efforts: "The future of renewable energy is here and Elcora is leading the way in producing clean graphite for the energy storage market." 
The Li-ion battery market
According to a study by Grand View Research, the global Li-ion battery market will hit $93.1 billion by 2024. Innovation and technology advancement are the measures of consumer adoption and industries are looking to reduce the size and/or weight, and cost while increasing power output or performance.
The surge in the demand for Li-ion energy storage comes as users require "lightweight and high-energy density solutions". Li-ion is used to supply power to consumer electronics such as mobile phones and laptops, as well as electric vehicles—all of which are tremendous market opportunities.
Crucial in the production of Li-ion batteries is graphite, which is used as anode material. The aggressive Li-ion market growth, inevitably, has a ripple effect on the graphite industry—making it a challenge to keep up with the demand for quality graphite. Benchmark predicted that demand for graphite in Li-ion batteries would see a 200 percent increase by 2020.
At the forefront of meeting the forecast demand growth is Elcora Advanced Materials, a vertically integrated company that mines, processes, refines, and produces both graphite and graphene, with an eye on end-user applications such as Li-ion batteries.
Elcora's graphite has proven to be one of the highest grades one can mine, while its graphene is the world's best in all areas tested.
Only the best for the best: Why Lockheed chose Elcora
Elcora's Sri Lankan mine yields one of the highest quality and cleanest graphite on the market. Approximately 98 percent of its graphite can be sourced and refined using Elcora's world-class technology and facilities. Industry testing leader The National University of Singapore 2D Lab confirms that Elcora's graphene is the best quality in all areas tested, including the percentage of graphene content, average number of layers, and consistency in size.
Elcora's coatings project: Phase 1
According to a SeekingAlpha report, Elcora is fully capable of the following: mineral processing, refining, graphite particle size reduction and sizing, spheronization, purification, electrode slurry mixing, electrode slurry coating, drying, slitting, cell fabrication, cell testing, and advanced electrochemical analysis. 
Chapdelaine points out how Elcora's commitment to high-quality product standards and Eco-Responsibility made them stand out: "Elcora's vision is twofold in that it not only has plans to reduce the carbon footprint through green energy, but its anode material comes from a mine that has one of the highest grades of graphite in the world, thereby significantly reducing the need for harmful chemicals in the refinement process."
The Lockheed Martin-Elcora partnership
With the Elcora deal, Lockheed Martin can "support/identify opportunities" within their units, which delve into Aeronautics, Information Systems & Global Solutions, Missiles and Fire Control, Rotary and Mission Systems, and Space Systems. In particular, its energy division is expected to grow substantially thanks to the arrangement.
"Both Lockheed Martin Canada and its renewable energy division will work with Elcora to help make Canada a world-leading contributor to greenhouse gas reductions," Chapdelaine stated.
Lockheed Martin's partnership with Elcora will also be significant for the company's 2020 green goals. By then, Lockheed Martin aims to reduce water use by 30 percent, carbon emissions by 35 percent, facility energy use by 25 percent and total waste by seven percent. This will save them an estimated $28 million annually.

At the same time, the company pledged to quadruple its on-site renewable energy generation to 10 MW. As Lockheed Martin expands its renewable energy capacity, Elcora answers the company's equally rising need for a stable, reliable, and cost-reducing energy storage solution.
Lockheed Martin hopes to harness the power and efficiency of Li-ion batteries with Elcora's high-quality graphite for its commercial, industrial, utility and military applications. In the long run, the arrangement may not just reduce operational costs but even boost the defense tech giant's sales, which was reported to be at around $47 billion last year.
Indeed, no junior mining company has had partnerships like this before—for Elcora, a business relationship with Lockheed Martin is the beginning of a promising future in the graphite space. Anyone who is invested or is thinking of investing in these industries have a lot to look forward to from the two companies.
—
This article may include forward-looking statements. These forward-looking statements generally are identified by the words "believe," "project," "estimate," "become," "plan," "will," and similar expressions. These forward-looking statements involve known and unknown risks as well as uncertainties, including those discussed in the following cautionary statements and elsewhere in this article and on this site. Although the Company may believe that its expectations are based on reasonable assumptions, the actual results that the Company may achieve may differ materially from any forward-looking statements, which reflect the opinions of the management of the Company only as of the date hereof. Additionally, please make sure to read these important disclosures.