The next phase of Marcus Smart's career could be outside Boston Celtics
Despite his terrific performance, Marcus Smart's asking price might make Boston Celtics executives think twice about extending his contract.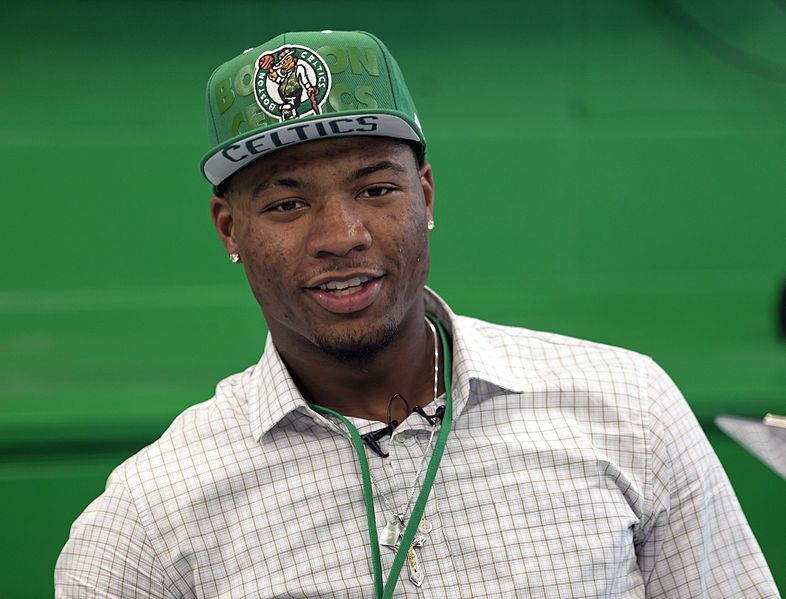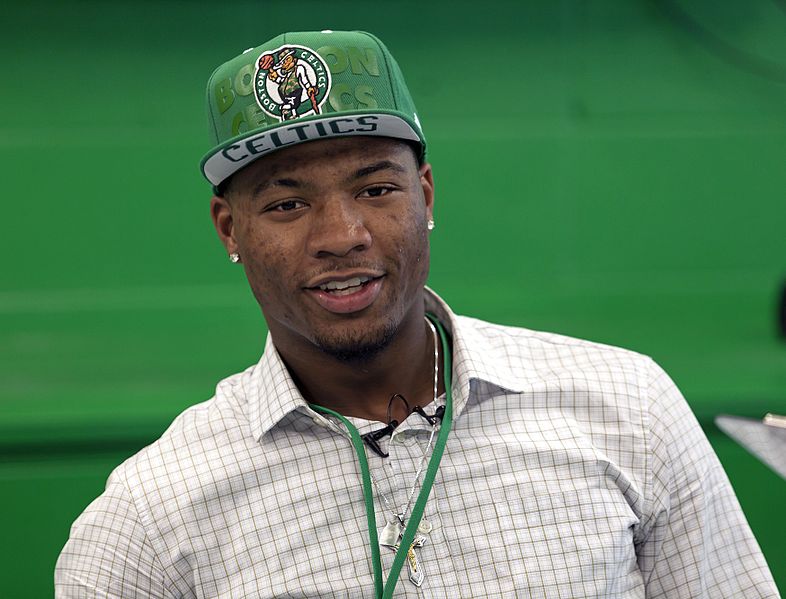 Now that the offseason has started for 27 teams in the NBA not named Cleveland Cavaliers and Golden State Warriors, the team management must make the decision whether to offer an extension to players or not. Such is the dilemma for Boston Celtics and its undersized but hardworking forward Marcus Smart.
According to ESPN, as far as Smart is concerned, his heart wants to stay as a Celtic. No one can blame him, his career took off wearing the eternal green jerseys. That team also is just one game short of reaching the NBA finals without superstars Kyrie Irving and Gordon Hayward. The sentiment of unfinished business is loud and clear.
"I love this city, I love this team, I love the atmosphere it gives off. I've been here for four years. My heart's here. But there's definitely going to be some factors going into it," Smart claims. 
One of those factors is how he views himself as a valuable asset to the team. He believes he is worth as much as $14 million per year, a figure that would make Boston executives think twice.
The Celtics can match any offers for Smart this summer. Given his skill set, a lot of competitive teams would want him, but rebuilding teams might pass up. Although he is a better defender than most players of his position, Smart still has inconsistencies in scoring, being a career 36 percent shooter. The league average is 46 percent for his position.
One of the options on the table is to sign a qualifying offer worth $6.1 million then sign a more lucrative deal as an unrestricted free agent in 2019. If the president of basketball operations Danny Ainge were asked, he wants Smart's toughness to remain in Boston. Of course, in the world of professional basketball, things can change pretty quickly.
Boston Celtics has young assets in Jayson Tatum, Jaylen Brown and Terry Rozier III. If Ainge's strategy in the past is examined, he is not known to offer extensions from rookie contracts, as former Boston players Avery Bradley, Tyler Zeller, Jared Sullinger and Kelly Olynyk found out. This plan worked for Ainge and the Celtics as the team has maintained not being over the luxury cap since 2013.
If Smart chooses money over the chance to compete at the championship, here are some teams that can offer him more than the Boston Celtics can. Atlanta Hawks has $30 million in cap room, but the team has already locked up its starting backcourt of Dennis Schroder and Kent Bazemore. Another team who might be interested in Smart is Chicago Bulls with their estimated $40 million in cap room. But like Atlanta, the Bull's roster is full of guards with Zach Lavine, Kris Dunn, Jerian Grant and Justin Holiday.
An intriguing destination is Dallas Mavericks, which has over $30 million in cap room. Dirk Nowitzki is retiring soon, and the team could give him pieces for a final championship run. Wesley Matthews might also go, so the Mavericks could sign Smart as his potential replacement.
If Smart wants to play in the finals, it's either he teams up with LeBron James in the East or signs with a Western Conference powerhouse. A decision must be reached soon and the Celtics, most especially Smart, must be a lot smarter about it.
(Featured Image by Mark Pijanowski via Wikimedia Commons. CC BY 2.0)