NRA regulates bump fire stocks but are prices set to double?
Regulations are expected to be imposed on bump stocks after the deadly Las Vegas shooting.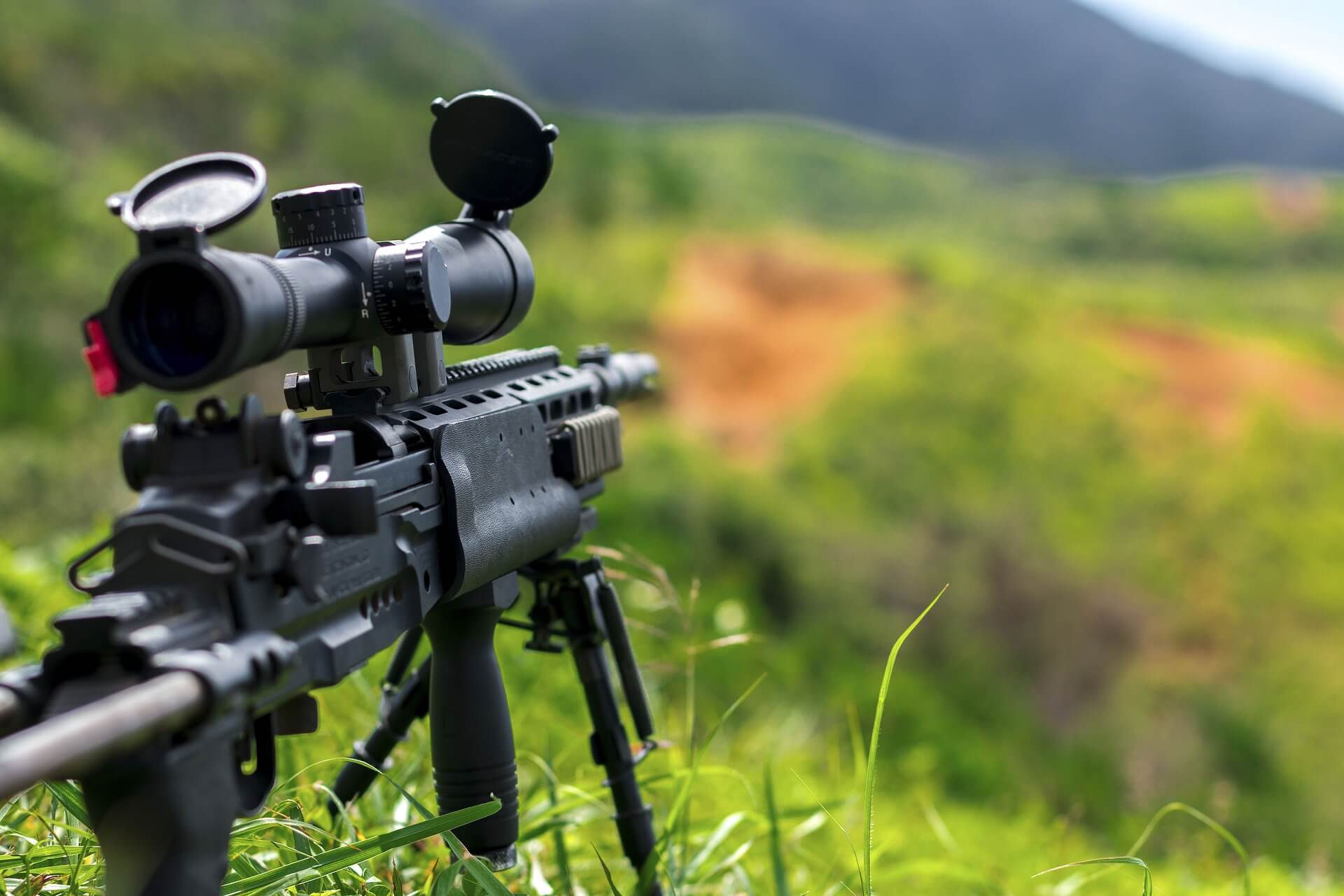 It only took 11 minutes for the worst U.S. mass shooting to take place in Las Vegas on Oct. 1. The gunman was identified as 64-year-old Stephen Paddock who opened fire on the Las Vegas strip from the 32nd floor of the Mandalay Bay Resort and Casino and killed 58 and wounded over 500 people who attended the Route 91 Harvest Festival.
Paddock checked in to the hotel a day before the festival began and brought with him "in excess of 10 suitcases" which held at least 23 weapons. Most of the weapons were rifles that ranged in size from a .308 to .223 caliber, as well as amateur video equipment.
What are bump fire stocks?
With the recent tragedy of the Las Vegas shooting, gun sellers are reporting that citizens are in a mad rush to purchase bump stocks. But what exactly are bump stocks?
Paddock used a bump fire stock or a bump stock on 12 of the rifles he used to carry out the shooting. Bump stocks are accessories that allow a semiautomatic rifle to fire faster. Instead of using a rifle's standard stock, a bump stock allows the gun to slide back and forth faster. Moreover, under federal law, bump stocks are not banned even if it lets a weapon fire at the same rate as a machine gun without converting it into an automatic firearm.
With that news, the National Rifle Association announced that it would place tighter controls on devices like bump stocks.
Bump stock regulation leading to more sales?
Legislators are pushing for tighter control or a complete ban on bump stocks. However, the National Rifle Association (NRA) said that bump stocks are still subject to "additional regulations." The White House said that President Donald Trump is open to discuss a ban.
While the news on the possible control or complete ban on bump stocks are on the horizon, reports are saying that gun enthusiasts are heading to retailer websites and secondary markets to purchase the accessory. Proof of this is firearms auction website GunBroker.com's report stating that bump stock prices are now double and triple its retail cost. Florida gun shop Cracker Boys Outdoors Inc. and other similar gun online retailers even reported that bump fire stocks have already sold out.
Deadly mass shootings in the U.S.
The Las Vegas shooting is considered to be one of the deadliest mass shootings in U.S. history. Other deadly mass shootings that took place in the United States in the last 20 years include the Pulse Nightclub shooting in June 12, 2016 where 49 people were gunned down by 29-year-old Omar Mateen; followed by the Virginia Tech shooting in April 16, 2007 where 32 people were killed by 23-year-old Seung Hui Cho; the Sandy Hook Elementary School shooting in December 14, 2012 where 20 children and six adults perished by the hands of lone gunman 20-year-old Adam Lanza and the Luby's Cafeteria shooting in Texas where 23 people were shot and killed by 35-year-old George Hennard on October 16, 1991.
(Featured image by WASR via Wikimedia Commons. CC BY-SA 3.0)