Pangolin Diamonds Corp recovers diamond and kimberlite indicators at Malatswae project
Pangolin Diamond Corp. recent update on its operations brought some good news from its Malatswae diamond project.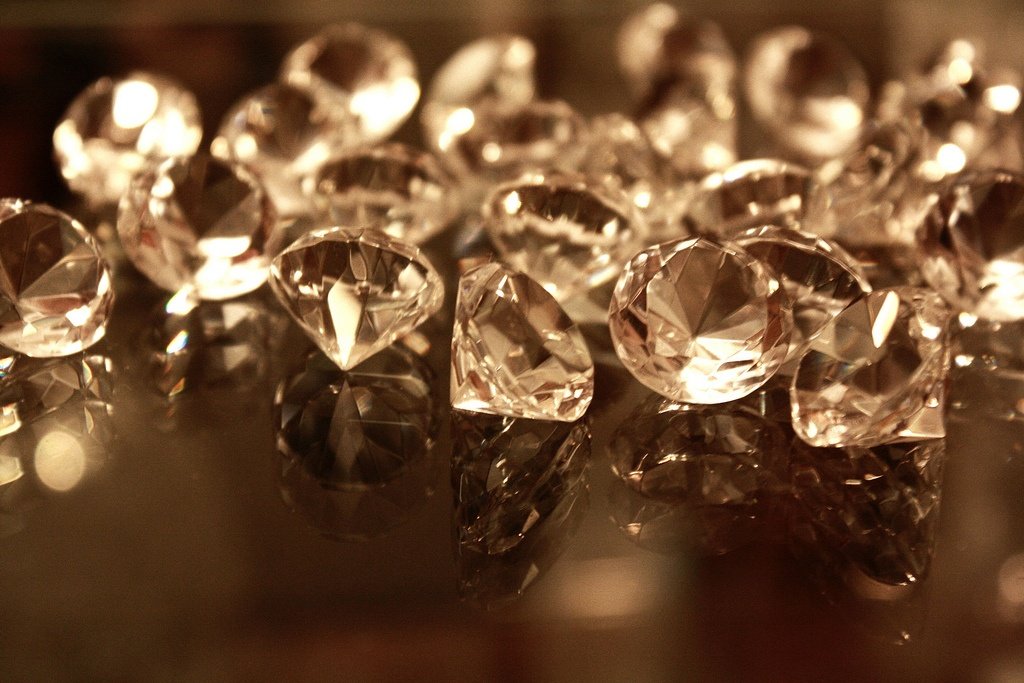 TSXV-listed Diamond Exploration Company Pangolin Diamonds Corp. has found diamonds in the rough quite literally, as the latest drill program of its wholly owned Malatswae diamond project has returned positive kimberlite indicators between 74 and 98 meters of depth.
Highlights of the company's latest update include a new percussion drill program that brought great news, as it returned with positive kimberlite indicator minerals, as well as a magnetically positive pipe-shaped anomaly that goes on for around 10 hectares. Furthermore, kimberlite has also been confirmed as the source of the magnetic anomaly. There are kimberlite indicators as well, according to a new 200+ meter core drilling program. A diamond has also been recovered near the initial MAL 278 drill target, with the results of the drilling program getting announced once all the recovered data has been interpreted and thoroughly studied.
Located 85 km southeast of the AK6 Karowe diamond mine in the Central District of Botswana, Pangolin initially conducted a percussion drill program in the site, using a target (MAL 278) that is identified by using regional aeromagnetic data. It was then followed up by a detailed ground magnetic survey, as well as a soil sampling program.
The ground magnetic survey then resulted in a positive magnetic anomaly that, according to the company's website, reached approximately 10 hectares. This then disrupted the natural flow of Karoo age dolerite dykes. The data collected from the survey is then passed on to Xcalibur Airborne Geophysics for interpretation. From there, Xcalibur concluded that both results show shapes that are convincingly kimberlite-like.
The interpretation also revealed that the target's manifestation consists of a complex body with possible lobes of magma pulses and different fancies. The depth of these magnetic bodies is projected to be between 97 mm and 222 mm (+/- 10m), with the precaution being that the non-kimberlite crater fill can be thick in the center.
As of the moment, a new core drilling program designed to confirm the magnetic source has been initiated.
Previous recoveries
Earlier this year, Pangolin was able to recover two diamonds and 100 positive kimberlite indicators (identified through microprobe analysis), all from a soil sampling grid in MAL 001 spanning 4 hectares of the Malatswae project.
Recovered from 100 unscreened liter samples, the majority of these analyzed samples are garnets (93), predominantly consisting of peridotic garnets. Two eclogitic garnets were also recovered.
Five picro-ilmenites (0.41 – 3.76 wt percent Cr2O3 and 7.01 – 8.60 MgO wt percent), as well as one manganoan ilmenite. Furthermore, a single forsteritic olivine, which has a pristine condition indicative of a proximal source, has been recovered and analyzed.
Additionally, the soil samples at MAL 001 came with the recovery of two diamonds, both in excess of 1 mm in long axis size.
Two weeks before that, Pangolin also announced the recovery of its first diamond at the Jwaneng South Diamond project from one of its soil samples, with indications that they are close to its source.
In a statement, Pangolin wrote, "The presence of a chrome spinel inclusion on the broken surface of the diamond is interpreted to be an indication that the diamond is close to source and transport distance is minimal."
(Featured image by Kim Alaniz via Flickr. CC BY-ND 2.0)