Royal Dutch Shell eyes world's second-largest shale plays
Shell Argentina announced that it will proceed with the first stage development of its Vaca Muerta project.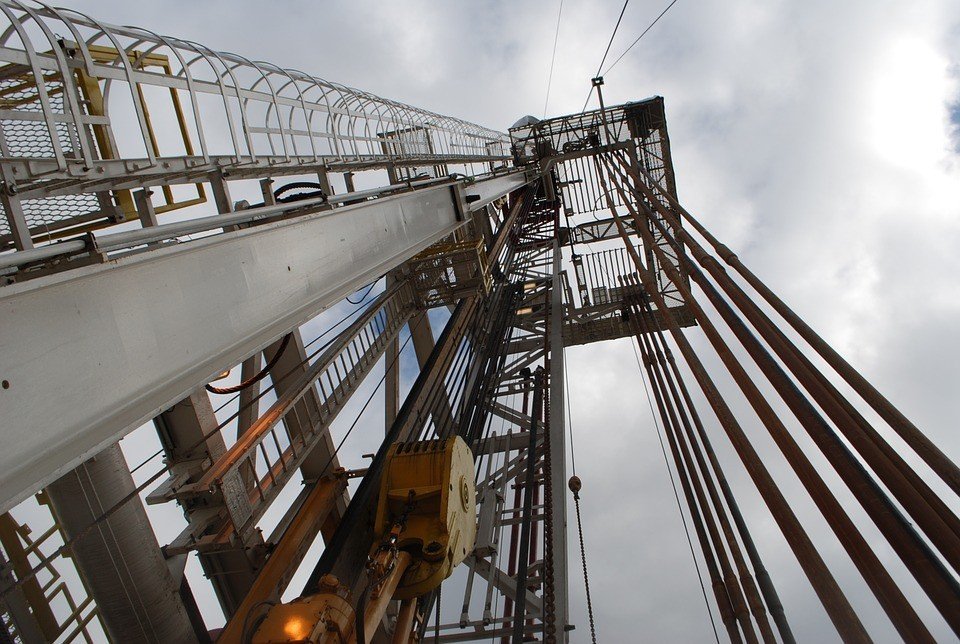 Shell Argentina will begin the first phase development of a project aimed at increasing its output of unconventional resources off the Vaca Muerta basin, which is touted as the world's second-largest shale gas deposit.
The company said the Vaca Muerta basin development is a proof of its commitment to the energy and economic development in Argentina, a country which according to the U.S. Energy Information Administration accounted for 308 billion cubic feet of the world's unconventional gas supply since September 2015.
The initial phase of the project is aimed at gradually increasing the company's current production and processing capacity to 12,000 barrels of oil equivalent per day (BOE/D) to more than 40 kboe/d in 2021. The second phase, which is also intended to be the final stage of the development, is aimed at achieving the full shale production capacity of 70 kboe/d by mid-2020s.
The project is located in the Sierras Blancas, Cruz de Lorena, and Coiron Amargo Sur Oeste blocks. Shell Argentina has 90 percent stake in Sierras Blancas and Cruz de Lorena, and an 80 percent stake in Coiron Amargo Sur Oeste.
Royal Dutch Shell has also partnered with different entities for the development, including Gas y Petroleo del Neuquen (GyP), which has a 10 percent interest in these blocks.
The world's second-largest shale gas deposit
The Vaca Muerta basin measures 7.5 million acres, spanning across four Argentine provinces namely, Neuquen, Mendoza, Rio Negro and La Pampa. The field has a size of twice the Eagle Ford in North America and its oil and gas production is comparable to the quality of what the Permian basin is producing, according to global research firm IHS Energy.
The unconventional hydrocarbons industry in Argentina was started by U.S. oil and gas company ExxonMobil. A top official of the company has previously estimated that once Vaca Muerta is performing in its full capacity, the U.S. and Argentina will together contribute to as much as 30 percent of the world's entire shale gas production.
With the Vaca Muerta basin development, Shell Argentina has strategically positioned itself to an emerging multibillion shale gas industry.
"Vaca Muerta makes up an important part of our global shale portfolio and we see substantial long-term growth potential there," Andy Brown, Shell Upstream Director, said in a statement.
"The preliminary results from our early production (pilot wells) in Vaca Muerta have been positive and compare favorably with our shale benchmarks," Sean Rooney, Shell Argentina's President, highlighted.
Shell's upstream investment in Argentina
The Shell Group has been operating in the country since 1914, with its upstream investments beginning in 2012. The company started its hydrocarbon exploration in 1921 while its exploration of unconventional petroleum and gas deposits in Neuquen basin started in 2012.
The Vaca Muerta project is therefore set to become a major turning point in Shell's long-term venture in the country.
"The selective development of acreage we consider advantaged is yet another milestone in the more than 100 years of uninterrupted activities Shell has enjoyed in Argentina," Brown said.
Shell's decision to proceed with the Vaca Muerta basin development took place two months after the company finalized the sales of its downstream assets in Brazil.
In October, Shell announced the sale of its downstream business to Raizen, a joint venture it set up in 2011 with Cosan, which is a leading biofuels producer and fuel distributor in Brazil. The sale included the Buenos Aires Refinery, nearly 665 retail stations as well as other businesses related to liquefied petroleum gas, marine fuels, aviation fuels, bitumen, chemicals and lubricants.
Argentina's unconventional resources will be the new conventional
Since his election in 2015, President Mauricio Macri has brought changes to the country's hydrocarbons industry by opening up the sector to more foreign investments. The president saw that revenue from the hydrocarbons sector will offer a significant boost to the country's economy.
With Macri's aggressive steps, the industry is moving toward a reversal where Argentina's unconventional energy resources – which used to be the country's secondary industry next only to the conventional energy resources – is becoming the top revenue-making platform.
By 2017, the country's shale industry was already on its way to generate $15 billion a year in investments from international firms which included Chevron, Dow, BP, Total and most recently Statoil, Pampa Energy and Schlumberger.
The country at present still sits on 27 billion barrels of recoverable shale oil reserves and 802 trillion cubic feet of shale gas reserves.
"Argentina's conventional resources are at a production peak and are unlikely to increase; therefore, the growth potential lies in non-conventional resources," Víctor Bronstein, Director of the Center for Energy, Policy and Society Studies, said.