Sears faces new year with long list of store closings
At the end of December, Sears revealed 80 additional store closures and an auction still planned for mid-January.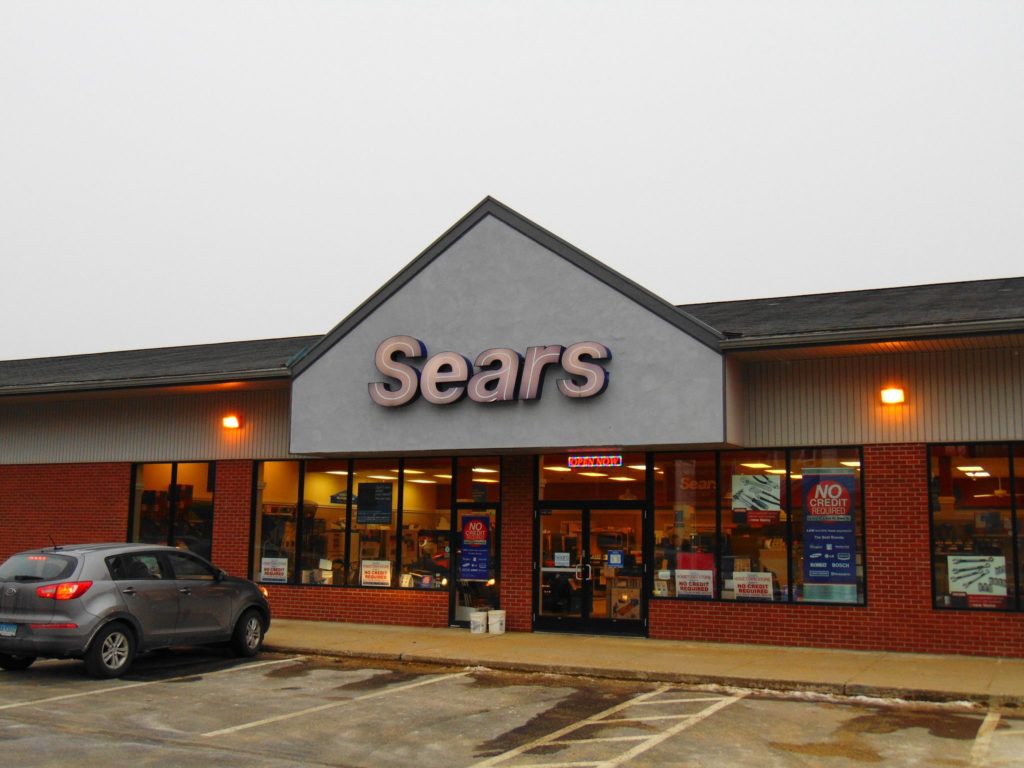 Sears is making a bold move into the new year with the closing of 80 more Sears and Kmart stores on top of 40 recently identified for closure. At the same time, the fate of the chain is entirely up in the air even as stores are reduced. Sears Chairman Eddie Lampert is waging some last-ditch heroics with multiple plans being floated. Possibilities include saving a big chunk of Sears as a recognizable brand with hundreds of stores versus liquidating key assets to operate independently.
Sears in liquidation mode
The last week of 2018 brought a list of 80 Sears and Kmart closures. This followed news in early November that 40 stores were closing. Sears, including Kmart, filed for bankruptcy on Oct. 15.
Currently, an auction is scheduled to liquidate Sears on Jan. 14, with alternate plans under consideration. Sears Holdings Chairman Eddie Lampert wants a $4.4 billion plan featuring 425 locations. He has also floated a plan keeping around 250 stores at a minimum.
The larger plan would enable Sears to maintain a recognizable brand and presence. As smaller units, the pieces of Sears face fresh challenges. But even the best case scenario leaves Sears with hundreds of storefronts facing competitors with many more, some with thousands, along with growing e-commerce operations. Sears' announced closures indicate that it does not see any path forward requiring a smaller number of stores.
Larger retail scene is struggling
Ongoing announcements from Sears take place against a backdrop of store closings by many brands though mall vacancy has not responded as dramatically as expected. Additional closure plans expected in 2019 will test the current business-as-usual attitude.
First quarter tends to be a busy time for store closings with the rush to capture Christmas retail revenue. So more such news should not come as a surprise in any year at this time. However, 2018 set a record for closing by square feet which was previously set in 2017. For the moment, modest changes are expected in 2019 or, at least, that is the message currently in circulation.
CEO David Simon of the Simon Property Group, North America's largest mall owner, seemed to take Sears' future in stride and put it "in the rear-view mirror." Mall owners have to seize the opportunity to upgrade current spaces or run the risk of falling behind. So losing a previously healthy large client has to be approached as an opportunity for investment. That will cost Simon Property Group over a billion in redevelopment expenses.
Losing Sears leads to adaptation
CEO Simon also points to healthier growth for a mix of smaller shops versus stunted traffic around big boxes. New tenants, including housing and co-working, are also increasing the revenue mix. Losing a big client like Sears can be a positive piece of the puzzle for malls transitioning to new use cases.
As Kimco CEO Conor Flynn notes, "While some legacy retailers have been unable to adapt…there are many more savvy, well-capitalized and experienced retailers who have successfully adapted their business models and are flourishing." He reveals that "we are also seeing many new and creative concepts stepping in and grabbing market share at a rapid clip."
Earlier in the year, alternative tenants for spaces cleared by Sears and JC Penney were said to include apartments and hotels. Convention attendees seemed upbeat about the prospects with one noting, "You don't have to fill retail with retail anymore." For example, Preit, a mall owner in the Northeast, is planning to add 7,000 residential units and 3,000 hotels units in the coming years.
Co-working and office spaces are also part of the new mall mix. Large spaces such as former Sears can be recrafted into a group of office suites. Though some areas are trying individual experiments, others are creating small chains. The ability to build such chains rests, in part, on a system-wide crisis.
Natural connections between news and old tenants
These opportunities also represent the fact that malls increasingly came to provide the everyday amenities shoppers needed which are quite similar to that needed by office workers from places to have lunch to places to shop. So lower prices and openings across the nation lead to the opportunity to experiment positively with mall property use cases.
But Sears does not seem to want to experiment with anything new. It wants more to hold on to a chunk of what it used to have. So a lot of what is happening at the moment is about bookkeeping and cleaning up accounts. Whether it is then possible to hold on to some of that Sears magic to live and fight another day remains to be seen.