Training and virtual reality can co-exist post-COVID-19, as proven by Zadar Ventures Ltd.
When it comes to simulation training of heavy machinery, Simumak is one of the names that come to mind. Meanwhile, Zadar Ventures Ltd. (TSXV: ZAD, OTC: ZADDF) acquisition target and XR enterprise XRApplied has perfected the art of immersive experiences for emergency training. Together, these two companies are using virtual reality to face the challenges that lie ahead of a post-COVID-19 world.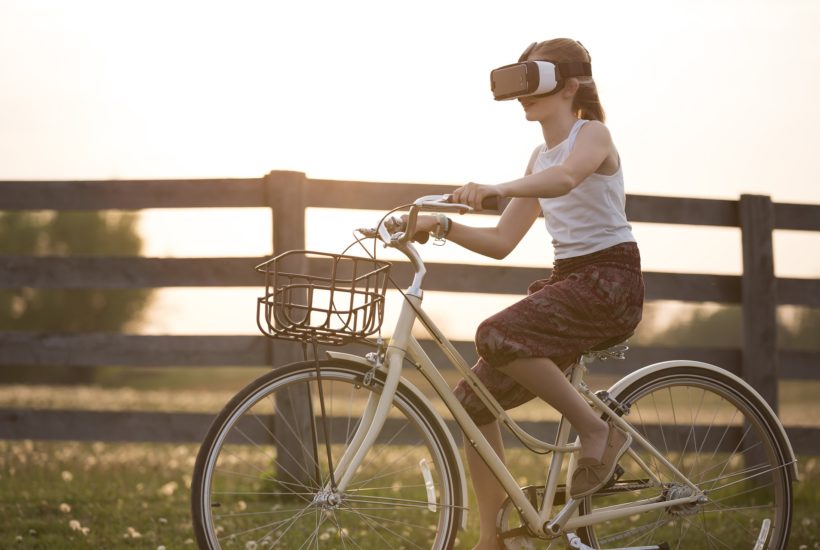 David Morán was caught at the beginning of his confinement in his refuge in Asturias and has not returned to Madrid since. However, he has not stopped running Simumak, the company he founded more than 15 years ago, and which is still the best name in the business when it comes to virtual reality (VR) applied to simulation training. He, better than anyone else, knows that technology is the best solution to make us be where we are not physically.
Getting into the Simumak offices is like teleporting into space. Through the company's simulators, you can be at a mine, a warehouse, or a construction site where you can learn how to operate heavy machinery such as excavators, forklifts, shovels; or any type of vehicle like cars, motorcycles, trucks and buses. "We teach you how to operate a machine, how to be more efficient, and how to solve a critical situation," explains Morán.
Getting started with simulation training
Today, Simumak is already a consolidated company, with more than 5,000 units manufactured and 20 million drivers trained worldwide. It is a path that began with a video game. Says Morán: "We made a simulator for a trade fair and realized that people learned how to use the machine this way."
The company then developed its first project in construction and mining, until "finally an opportunity presented itself that only happens once in a lifetime. A company asked us to transfer all that knowledge we had in simulation to the world of automobile."
It was a project in Brazil that involved manufacturing more than 4,000 car simulators and 300 truck and bus simulators. There, it is mandatory to go through a simulator in driving schools before going out to drive, as a measure to reduce accidents and be more sustainable. "For that, we needed the support of a partner—that's where Everis came in, allowing us to reach places that as an SME would have been impossible."
Opportunities in the aftermath of COVID-19
When asked about the keys to success for entrepreneurs like him, Morán replied: "Adapt very easily to change, be very creative, and always be focused on the needs of the customers." In his case, the specialization of the team has also been fundamental: "We have profiles that are very difficult to find in the market, and we have been working with them for many years. This allows us not only to know about technology, but also how to apply it. When you are opening up the way, it is very important to take the client, because many times, not even they themselves know where they are going."
As a good entrepreneur, David does not stop thinking about new opportunities. He explains that lately, "I've been thinking about what virtual training can bring in a post-COVID-19 scenario. Nobody really knows what will happen, but I have my hypothesis."
According to his vision, first "we are going to a scenario where there are going to be legal factors, rules and measures that are going to make it difficult to be at a short distance or in small places. The simulators allow you, for example, not to have to be locked in a car to do a practice: they are autonomous, they do not need any human being to be with the student. They are also open-cabin and very easy to disinfect."
The new normal
On the other hand, Morán also points to psychological factors such as the "fear of falling ill. Whether the government allows it or not, people will try not to hang out with anyone. Therefore, anything that can be done with a machine in a remote location will seem safer and more convenient."
Finally, there will also be, in his view, a disruption of supply and demand. "There are going to be fewer companies because, unfortunately, many of them will have gone bankrupt or will be in very difficult situations—supply will be restricted by legal issues."
Perhaps that is why VR is becoming the best alternative for training in many sectors, especially in construction, mining, distribution and engineering. "The development of training plans and courses through the simulator is much safer, cheaper and sustainable than in a real environment." In addition, accidents are also eliminated.
But the simulators aren't just going around the training world. They are also changing the selection processes for these kinds of specialized profiles. As Morán explains, "If you include a test with a simulator, you can confirm that a person knows how to handle a type of equipment skillfully, in the same room and without stopping your operations."
Added to all this is the management of the information obtained during the simulation. "It allows you, in a specific situation, to stop and analyze in real-time what is happening, with a lot of data mining that you could not have in a vehicle."
Morán now wants to apply the simulation experience to the health field for training on, for example, treatments for COVID-19. In these cases, where learning has to be fast and effective, it cannot depend on a person going to a hospital—or a doctor going to a teaching center—to do it. "We use very cheap glasses—about 200 euros—that does not need a computer. You can put all the content you want in there, which people can then use to train. From a pedagogical point of view, the fact that you can do patient treatment virtually has more impact and generates more memory than if you simply read it or do online training."
Emergency first responders
Meanwhile, Zadar Ventures Ltd. (TSXV: ZAD, OTC: ZADDF) acquisition target XRApplied, a company that offers extended reality (XR) solutions to companies, also believe that there are a number of skills, traditionally only learned through intensive practice, that would benefit when integrated with VR. In fact, the team believes that theory can only take you so far, and VR offers that opportunity for users to immerse themselves fully in a dangerous or complicated setting while learning advanced skills.
Through VR, one can gain expertise and the ability to do something before they actually try it in 'real life,' thereby improving safety. It also helps trainees acclimatize to a stressful or extreme environment—think of a soldier feeling what it's like to be under enemy fire, or a pilot making snap decisions during a failed engine simulation.
For emergency first-responders, on the other hand, vigorous and thorough training is the difference between saving lives and losing them. In the past, high-tech training chambers were used to reproduce a disaster situation for training purposes, but eventually, these were found to be too high-maintenance, unscalable, and very expensive. With VR, it immediately solves these problems and even opens up more scenarios and challenges through better-planned courses.
XRApplied is able to provide and design such VR training for first responders, which is very essential in a time of the coronavirus pandemic.
Operating in a post-COVID-19 world
COVID-19 has changed the way we live our lives and how we govern our world. As we start to deal with the consequences of a pandemic that has turned even the most powerful of nations helpless against an invisible enemy, we found reassurance in technology that provides us with a way to move forward
One thing is for sure, with companies like Simumak and XRApplied, we are better equipped to face our future.
—
(Featured image by Pexels via Pixabay)
DISCLAIMER: This article was written by a third party contributor and does not reflect the opinion of Born2Invest, its management, staff or its associates. Please review our disclaimer for more information.
This article may include forward-looking statements. These forward-looking statements generally are identified by the words "believe," "project," "estimate," "become," "plan," "will," and similar expressions. These forward-looking statements involve known and unknown risks as well as uncertainties, including those discussed in the following cautionary statements and elsewhere in this article and on this site. Although the Company may believe that its expectations are based on reasonable assumptions, the actual results that the Company may achieve may differ materially from any forward-looking statements, which reflect the opinions of the management of the Company only as of the date hereof. Additionally, please make sure to read these important disclosures.