Western Union's error taught us why cell signals still matter
The Western Union turned down the chance of a lifetime. Its then-management believed that a community used to sending telegrams would not like a cumbersome handheld device that forced them to speak.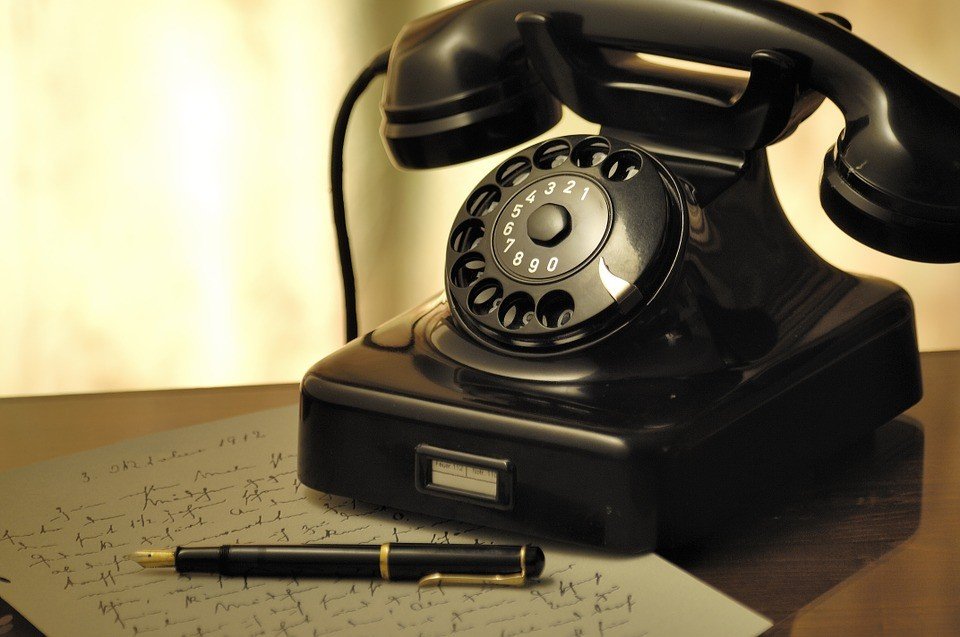 Don't be quick to dismiss a technology that does not seem to conform to your business plan or function according to your understanding of the market. Even the so-called giants make that mistake. Take Kodak's mistake and Western Union's error.
Kodak was relegated to the printed photography market because its management turned their thumbs down on an innovator's presentation of the prototype of the digital camera. Only a few years ago, Microsoft's Steve Ballmer ridiculed Apple's first iPhone. He claimed it will never capture the interests of cellphone users.
Another interesting example is Western Union's error when it turned down the chance to buy the patent for the first telephone. Its inventor, Alexander Graham Bell, had offered the sale because he was running out of cash and was plain discouraged. 
However, the Western Union turned down the chance of a lifetime. Its then-management believed that a community used to sending telegrams would not like a cumbersome handheld device that forced them to speak. Telegrams were popular, inexpensive, and perceived to be more convenient. They were also Western Union's main product.
The rest, as they say, is history. Bell birthed the development of an industry which resonates up to today. The Western Union has moved on to package delivery and document transmittal. However, its once-premiere product, the telegram, is now associated with other obsolete or fading devices such as the horse carriage, the fax machine, and the pager.
In defense of cellphone signals
In the same way, industry specialists and users alike should not be quick to write off cell signals, now that "airless" Wi-Fi apparently has taken hold. Why rely on cell signals and pay for their services? Why do that when you can easily tap into the internet that Wi-Fi routers in certain places provide? if you're lucky, you might even get it for free.
That's how many of the arguments sound today, anyway.
Still, there is support in the longstanding use of cell signals. These waves of data and voice are here to stay. One reply is because they are reliant on the telecommunications and cellphone companies that make and need them. Cell phone signals are part of these two industries' ecosystems. Sure, the use of cellphone signals may hit a speed bump occasionally. However, these two industries' do have a longstanding interest to improve them. Like Alexander Bell and his old phone model, they have a lot at stake.
Second, users must also be aware of the weaknesses of the Wi-Fi system. They must do so before they dismiss cell signals, which is the only other remaining option. Sticking to Wi-Fi without knowing all of its aspects and cutting off cellphone signal uses is like choosing to drive a car for the rest of your life and ignoring other alternatives such as high-speed trains and ride-sharing services.
Wi-Fi vulnerabilities
Third, Wi-Fi does have vulnerabilities that cellphone signals are not exposed to. According to Intercept, hackers can invade the Wi-Fi transmission of data to track the smartphone user's location. While the FBI and police do this to hunt down criminals, criminals can likewise employ it to prey on their victims.
Daze Info adds another more worrying scenario. In a Wi-Fi hotspot, hackers can scan users' typing behaviors or their smartphone touchscreen habits to steal their usernames, passwords, and other confidential information. Another vulnerability is that Wi-Fi drains the power and lifespan of a smartphone's battery life.
Bottomline, use Wi-Fi by all means but do not be solely dependent on them. Continue to use that other more solid alternative: your smartphone's cellphone signals, tied into an ecosystem of IT infrastructure, cellphone towers, and customer-service agents ready to help you.
Of course, you can also enjoy the best of both worlds. Enhance the security systems and anti-hacking software on all your smart devices. Own devices that will keep both your internet and cellular connection strong, regardless of the method you use.
Consumers and industry players must grasp valuable lessons from Western Union's error with the telephone. Both must embrace technologies that improve our communication channels. For instance, 5BARz International's (OTC: BARZ) network extender is a technology that has its own time. It will strengthen your weak cellphone signals to a maximum of five bars. Power packs are also devices that improve what we have today.
Learn from Western Union's error to avoid suffering the consequences. Consider all aspects of any technology with thorough research and without preconceptions. That's how you will always remain on top of the technological ride, instead of getting left behind.
—
This article may include forward-looking statements. These forward-looking statements generally are identified by the words "believe," "project," "estimate," "become," "plan," "will," and similar expressions. These forward-looking statements involve known and unknown risks as well as uncertainties, including those discussed in the following cautionary statements and elsewhere in this article and on this site. Although the Company may believe that its expectations are based on reasonable assumptions, the actual results that the Company may achieve may differ materially from any forward-looking statements, which reflect the opinions of the management of the Company only as of the date hereof. Additionally, please make sure to read these important disclosures.