Of course Amazon is not a monopoly—here's why
It's easy to classify Amazon's dominance in the industry as a monopoly but a closer inspection reveals otherwise.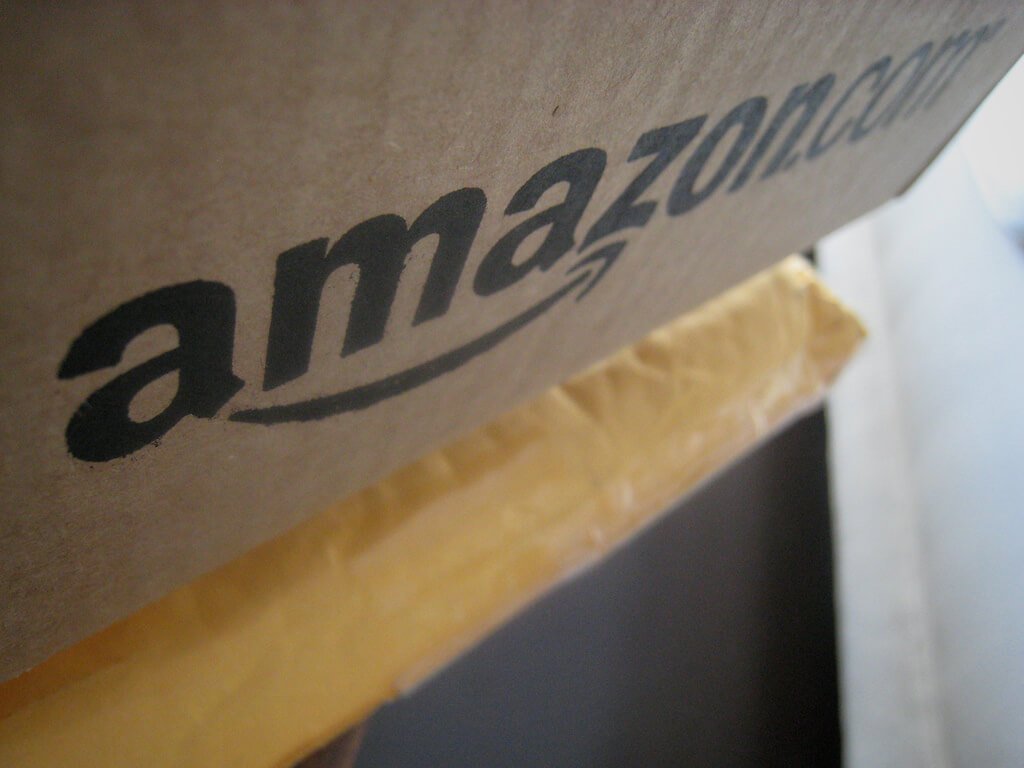 I recently Google searched the term "Amazon monopoly." It returned over 4 million results. Now, a couple of those hits were links to the Amazon.com product page for the Monopoly board game we all grew up playing as kids. (I was delighted to see there's a Game of Thrones edition, complete with a direwolf token and King's Landing as Boardwalk.)
The majority of the search results were articles about Amazon's growing dominance of retail, and its potential threat to competition as a monopoly. Amazon is big, and it's getting bigger every day.
But it's not a monopoly. Not even close.
Let's look at the numbers
Over the trailing 12 months, Amazon (NASDAQ:AMZN) has racked up $150 billion in sales. And not all of those revenue dollars are from its online retail business. Amazon's AWS cloud services business accounted for about 10 percent of its sales, meaning that Amazon's retail business brought in closer to $135 billion.
That's a big number. But total U.S. retail and food services sales last year were over $5.5 trillion. Amazon's $135 billion accounted for a measly two percent of that. Amazon doesn't sell cars or operate restaurants (at least not yet). Stripping out auto, auto parts, and food services sales, annual retail revenue in the U.S. is still $3.7 trillion. But even then, Amazon makes up just 3.6 percent of the total.
Amazon isn't even the largest retailer in the U.S. That distinction still belongs to Walmart, which brought in just shy of half a trillion dollars last year, 3.5-times larger than Amazon's annual sales.
My numbers didn't include sales for Whole Foods Markets, which Amazon recently agreed to acquire. But Whole Foods' $16 billion in annual sales doesn't move the needle much.
Growth at current rate, changing the retail landscape
Amazon is growing like a weed, of course. At its current rate, it will surpass Walmart in size within the next five to 10 years, and maybe sooner. But it's clearly not a monopoly based on its current market share.
Furthermore, monopoly pricing is associated with higher prices and less competition. It's really hard to argue that's the case today. If anything, Amazon is contributing to the deflationary forces that have haunted the economy for the better part of the last decade.
Amazon is changing retail, for sure. We all shop differently today because of Amazon's innovations over the past 20 years. Those retailers that have embraced technology or found a specialized niche have done well. Those that haven't, haven't.
Still, this isn't the first time the world, or America, has seen this.
The problem isn't with Amazon
As ridiculous as this sounds today, Sears was once a model of innovation. Its paper catalog turned a fragmented local shopping culture into a national consumer market. Decades later, suburban shopping malls and big-box stores killed traditional Main Street retail. And now, internet retailers like Amazon are disrupting shopping malls and big-box stores. 
It's competitive capitalism, and it's the reason we live in a wealthy country today. That said, the retail economy does have a major problem.
It's not Amazon—it's demographics.
Americans tend to hit their peak spending years in their late 40s and very early 50s when their kids are still eating them out of house and home. After your early 50s, you still have another decade before your earnings peak. But you spend less and save more in anticipation of retirement.
The baby boomers—the largest and wealthiest generation in history—are now well past their peak spending years. They're now desperately trying to save for a retirement that, for many, is coming sooner than they'd like.
At the same time, the next big generation—the millennials—is getting a late start. 
Between the setback of the 2008 crisis and its aftermath, higher student loans balances, and lower starting salaries, they're not able to pick up the slack left by their parents,  and they won't be capable for several more years. The retail economy will recover—eventually. We expect the 2020s to generally be a good decade for consumer spending.
But, in the meantime, you're likely to see even more consolidation, as stronger competitors like Amazon fill the void left by those in retreat, like J.C. Penney or Sears.
Just don't call it a monopoly!
—
DISCLAIMER: This article expresses my own ideas and opinions. Any information I have shared are from sources that I believe to be reliable and accurate. I did not receive any financial compensation in writing this post, nor do I own any shares in any company I've mentioned. I encourage any reader to do their own diligent research first before making any investment decisions.
Featured Photo by Silus Grok via Flickr. CC BY-SA 2.0