Why hotel rooms are ditching trash cans
Travelers have observed the lack of trash cans in some hotel rooms. Here's why this is becoming a trend.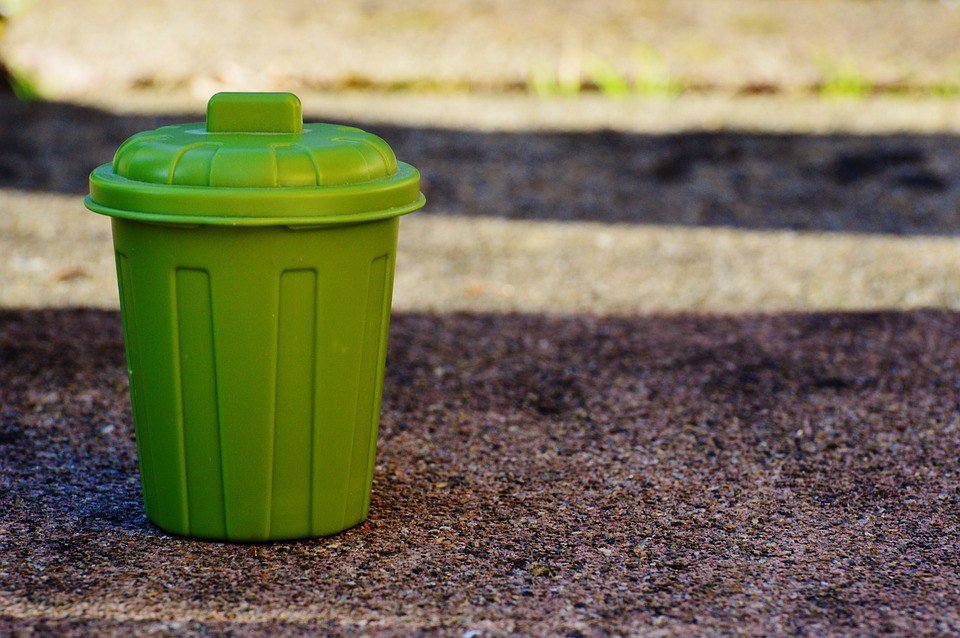 Trash cans are disappearing from some hotel rooms lately. Guests like Jon Martin want to know why. "There seem to be fewer and fewer trash cans in rooms," says Martin, who works for a college athletic association in Sioux Falls, S.D. Martin contacted me while staying at a DoubleTree property in downtown Atlanta to report an absence.
"The only trash bin in the entire room is in the bathroom," he says. "Is this a trend?"
Martin is not alone—I've also noticed a lack of trash receptacles in my rooms. More to the point, I've noticed trash piling up during hotel stays because there's no place to put it.
Glenn Haussman, who hosts No Vacancy, a podcast about the lodging industry, says his own observations and conversations with hotel industry insiders suggest that trash cans are a vanishing breed. Most guests haven't noticed yet, he said. "Trash cans just aren't on guests' radar," he says.
"Millennials and Gen Z will not stick around for companies that remain siloed. "They're looking for opportunities that allow for dynamic collaboration. And they want and need the right technological tools to work as a team effectively." — Cheryl Cran, author of "The Art of Change Leadership: Driving Transformation in a Fast-Paced World"
I asked Hilton, which owns DoubleTree, if it had removed any trash cans from its properties. A representative said the company has "no plans" to remove or decrease trash cans from DoubleTree rooms or any other Hilton brand.
There are no national standards when it comes to hotel trash cans. The American Hotel & Lodging Association's guidelines on recycling that encourage members to reduce their waste. The organization notes that a 300-room hotel can generate as much as three tons of waste per day, but that 60 percent of it is recyclable: "That means a property could potentially cut waste pickup in half." The implication is unavoidable. Either add recycling bins, which can increase the amount of time it takes to service a room, or persuade your hotels and hotel guests to generate less garbage.
The hospitality industry is also flirting with the Green Building Council's Zero Waste certification to divert all end-use material from landfills, incinerators and the environment. Several hotel chains, including Disney and Radisson SAS Group, are reportedly at the forefront of reducing waste.
The hotels association did not respond to questions about its trash can standards.
The question is, in their efforts to reduce waste, are hotels leaving their guests without a place to dispose of trash?
Mallory Lindsly thinks so. She recently stayed at a Holiday Inn in downtown Savannah, Ga. Her "King Leisure" room had no trash can. After three calls, an employee brought her one.
"I would say that a hotel room with two people needs at least two trash cans — one for the restroom for any paper waste that can't go down the toilet and one for the main room, because who wants to barge in on someone in the bathroom to throw something away," says Lindsly, a New Orleans-based travel blogger.
I asked InterContinental Hotels, which owns the Holiday Inn brand, about the Savannah trash can deficit. Trey Newstedt, a spokesman, said he was unaware of any recent removal. "We do not have anything to add on trash cans at this time," he says.
Yet my own experience bears out the observations of travelers like Lindsly. I travel with three kids (ages 11, 13 and 16), and it's safe to say we generate more waste than the average hotel guest. Lately, I've noticed the trash piling up in our room faster. On closer inspection, I realized why: There was no place to put the mess.
"It's somewhat intentional," says Ashlee Piper, a sustainability journalist and author of "Give a Sh*t: Do Good. Live Better. Save the Planet." In the book, she tells readers that if they have only one trash can in their home, it will reduce consumption—and waste.
"The more receptacles you have kicking around, the more apt you are to use them, and there's a psychological impetus for using things less if they're less available," she says. "So, a home or hotel with one trash can can help to direct inhabitants to create less trash."
Haussman points to the bottom line: Removing trash cans can make a hotel more profitable. It might take a housekeeper only a minute to empty a second receptacle, but if you multiply that time savings over 300 rooms, it can save time and money. He cites the example of a Las Vegas resort where executives shared with him they could save $1 million a year by switching from wall-to-wall carpet to easier-to-clean porcelain tiles as room cleaning time is cut down by about 30 percent.
"Hotels are constantly evaluating every element of the room," he adds. "The idea of having one trash can instead of two saves increments of time, which over the course of a year adds up to real savings on escalating labor costs."
Paul Ulrich, a general manager at Inteplast Group's Integrated Bagging Systems division, which manufactures plastic can liners, says that hotels are also trying to save money by eliminating liners. "The driving force behind the disappearing can liners is simply cost reduction," he says. "Personally, I think this is a disgusting trend. But it doesn't seem to be letting up."
He says some hotel chain representatives have told him the absence of can liners forces housekeeping to clean the receptacles. But, he adds, "that's a questionable rationale. I've seen the cleaning process. It is not pretty."
Can or no can, liner or no liner, you don't have to trash your room when you stay somewhere. I've started traveling with an extra roll of large garbage bags. In an overflow situation, it comes in handy, and hotel housekeepers seem to appreciate a tidier room.
If you check into a hotel and can't find a trash bin, just ask. A quick call to the front desk can ensure that you have all the cans you need during your stay. But don't wait too long. Because — if it catches on — this is one lodging trend that will truly stink.
—
DISCLAIMER: This article expresses my own ideas and opinions. Any information I have shared are from sources that I believe to be reliable and accurate. I did not receive any financial compensation for writing this post, nor do I own any shares in any company I've mentioned. I encourage any reader to do their own diligent research first before making any investment decisions.