How important is workplace design really?
How a workplace is designed could play an important role in employee productivity and happiness. Is it worth an investment for business owners?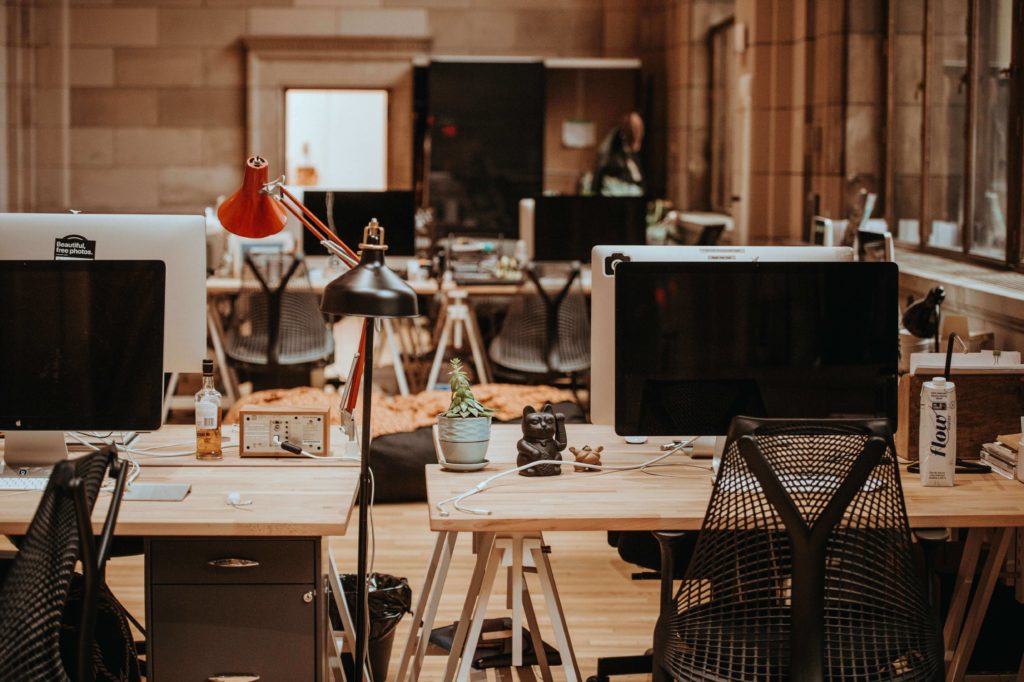 When it comes to designing an office, there is an overwhelming number of options, from the plainest and conventional to abstract and stylish spaces built to inspire. But how much does it all actually affect employee productivity and happiness?
At its best, smart workplace design creates an environment that both enables and encourages staff to work in a way that gets better results. For example, Google's New York HQ uses a lack of permanent work areas and purposefully slow elevators to keep employees on the move. For Google, the best results come from spontaneous collaboration and discussion, so it hardly makes sense to give staff a desk to sit at all day.
Eliminating permanent desks entirely might be going too far for some businesses, but with 30 percent of workers in a 2018 poll by Capital One stating they would like more collaborative space, and 80 percent feeling more productive when able to move around, it is hard to deny that the work environment matters.
But how much does it matter?
With more than double the number of refurbishments over new builds according to a recent poll, office refitting is in huge demand. It is clear staff want more varied workspaces, but less clear is the returns on investing in workplace design.
In contrast to equal amounts of spending on training or benefits, the overall impact of the investment can be hard to predict or compare.
Chairman of Chameleon Business Interiors Shaun Watts describes investing in workplace design as a 'leap of faith,' and good office design alone won't overhaul a workplace culture overnight.
Different roles are performed better in different environments
Like any other design industry, workplace design is subject to trends, with one of the biggest trends in recent decades being for open-plan offices. Simply being fashionable does not make this an effective design for all businesses. However, a recent study by the Journal of Environmental Psychology suggests that issues such as noise and a lack of privacy outweighed the potential gains of increased staff interaction for most of the 40,000 workers and 300 offices in the study.
According to chief people officer Penny Newman, law firm Lewis Silkin aims to 'make more use of co-working spaces… [while] preserving quiet areas for privacy' in order to find the right balance of open and cellular environments for their work.
More creative professions enjoy greater benefits from a stimulating workplace. Andy Nairn, the co-founder of Lucky Generals ad agency, makes the case that creativity is nurtured by busy, open areas with plenty of social interaction, adding that 'smart chief executives see workplace design as an investment to get the best from their people, rather than a cost to be driven down to the bare minimum.
The best workplace designs focus on creating environments people can do their jobs effectively in, not on building employees' dream office or following the latest fashion.
Another important and often overlooked aspect of a workplace is what head of workplace consulting at Morgan Lovell, Christopher Allen, calls 'universal design.' This means ensuring a building is suitable for everyone to use, which involve anything from eliminating disorienting geometry such as curving walls, which can challenge the visually impaired, to providing a variety of chairs and standing desks for staff with limited mobility.
Workplace design needs to fit the business' needs
Offices do not need to become an exciting destination in order to benefit from strong workplace design. The rising popularity of minimalist co-working spaces such as those from WeWork, demonstrates that a workplace does not need to inspire or enthrall staff as long as it provides what they need to work effectively.
Beautiful designer offices are not necessarily achieving the best results. Much more important than aesthetics is ensuring the design identifies and eliminates what Craig Murray, workplace design consultant at TSK, describes as 'pain points' bottlenecking productivity or affecting staff wellbeing, which is itself a major influence on productivity. Workplace effectiveness assessors such as Leesman can gauge how a workplace helps or hinders staff in their work, and give a percentage score on effectiveness, with the best businesses scoring above 70 percent.
An investment in the workspace is an investment in employees
There is more to creating a great workplace than just enabling better work behaviors. The Ministry, a luxurious co-working venue designed by Ministry of Sound, aims to set itself apart from dreary, generic shared workspaces and has dedicated almost 30% of its floor space for 'mingling and enjoying being there.'
Fun, stylish office space has the power to attract and retain the best employees, as well as help keep them motivated and enthusiastic. According to Craig Murray, 'A building is 10 to 15 percent of a company's overhead, much less than the 70 to 80 per cent staff are. Investing in the former is money well spent if it makes your biggest cost – employees – happier.'
Conclusion
In summary, the key point of workplace design is creating an office that is fit for its purpose. A great work space takes into account not just what employees need to work in the right way and get the best results in their particular roles, but also what staff need to be happy and motivated at work.
—
DISCLAIMER: This article expresses my own ideas and opinions. Any information I have shared are from sources that I believe to be reliable and accurate. I did not receive any financial compensation for writing this post, nor do I own any shares in any company I've mentioned. I encourage any reader to do their own diligent research first before making any investment decisions.