Silver Supply Shortage: What Investors Need to Know
Precious metals received renewed interest as investment vehicles in the face of a global pandemic, as inflation-proof hedges in an increasingly uncertain economic environment. Now, experts are saying a shortage in physical silver could make this popular alternative to gold difficult to get a hold of. Luckily, LODEpay is making buying and selling silver accessible for everyone.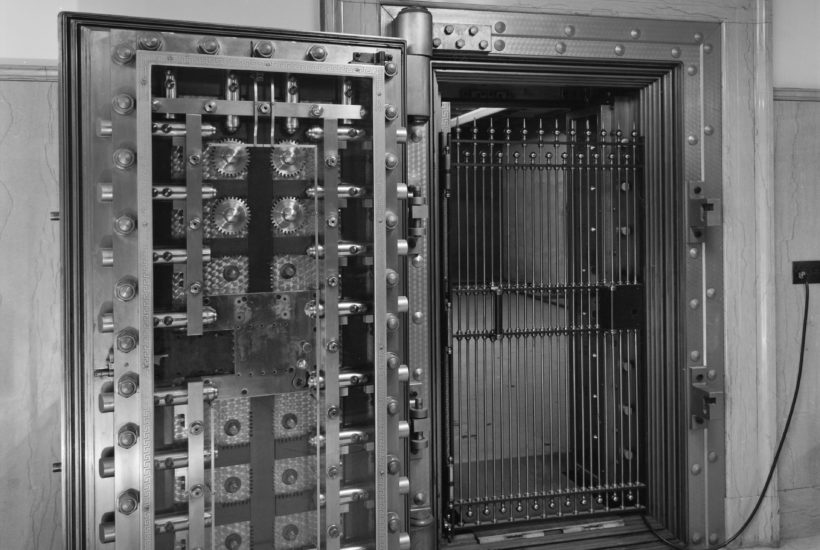 Precious metals like gold and silver have preserved their roles as stores of value for thousands of years. With the arrival of an unprecedented global pandemic, however, these metals are seemingly shining brighter, catching the attention of new, eager investors hoping to hedge against the increased volatility of economic markets. As central banks continue to print money and deficits soar, gold and silver are looking to be extremely attractive assets to include in investor portfolios, unfortunately this could also contribute to a growing shortage in gold and silver supply.
While gold reached its all-time-high price above $2,089 an ounce in the summer of 2020, silver has lagged behind, not breaking the same records. Still, investors say that the silver bull run is long overdue, as silver typically follows gold's course. However, when that time comes, financial institutions may have to face a crippling reality: the silver supply is under threat.
The cautionary tale of palladium supply shortage for silver investors
Willem Middelkoop is the founder of the Commodity Investment Fund and author of "The Big Reset: Gold Wars and the Financial Endgame." For years, he has warned about the looming threat of shortages in the supply of precious metals. Now, Middelkoop says, it is only a matter of time until silver takes the same course as palladium, which reached its all-time-high price near $2,900 an ounce last year.
"Palladium is a very small market, just like silver, and palladium was managed and manipulated for years, just like silver," he said in a recent interview with Stansberry Research. 
Middelkoop explained that the price of palladium increased fourfold in the three-year period between 2017 and 2020, due to a renewed demand for the metal as a vital product in the manufacturing of motor vehicles. This development was significant, as palladium had been heavily shorted in the years prior.
"It's a great playbook for what can happen to silver, and I think, what will happen to silver," he continued. "Central banks can solve every single crisis, but they can't print silver, like they couldn't print palladium."
Other experts familiar with the fundamentals of precious metals are also anticipating a similar reckoning for the silver market.
"The 'normal' Gold/Silver Ratio is set to fundamentally change," wrote David Smith, veteran precious metals analyst in a recent article for FXStreet. "Like a stone tossed into a quiet pool, the rings of effect will spread out in ever-widening circles, when (not if) this comes to pass," 
Silver's supply shortage is already in motion
The spotlight has intensified on silver as of late, after the Reddit-triggered rally of heavily shorted stocks like GameStop introduced a new segment of Main Street investors to the mix. However, the prominence of subreddit group WallStreetBets gave birth to a new subreddit, one that is specifically focused on silver as an investment: WallStreetSilver. The community has grown since its inception less than a month ago to include over 34,000 silver stackers.
Lobo Tiggre, founder and CEO of financial publisher Louis James LLC, said that while this movement is indicative of a growing awareness of silver as a monetary metal, the metal has been positioned for gains for a long time coming.
"You've got silver as both a traditional industrial metal and an energy metal now, vital to this whole new green paradigm," said Tiggre in a recent interview with LODEpay Media. 
Silver has played an instrumental role in the production of technological goods like smartphones and kitchen appliances, albeit used in tiny particles. Still, while industrial demand is not yet considered a threat for the retail supply, famed analysts like David Morgan have predicted that if investor demand increases, industrial players may need to resort to stockpiling silver to ensure the timely production of their products. 
Moreover, the 2020 World Silver Survey, commissioned by the Silver Institute, discussed the potential of these new use cases of silver to contribute to silver demand, particularly for the metal's pivotal role in emerging green energy initiatives. 
"Silver's unique properties mean that it will have a vital role in enabling the entire spectrum of the clean energy network, spanning generation, storage and consumption," the report stated. "Critically, this is a role that it can play for the indefinite future."
The survey also revealed that sizable declines in silver supply would be inevitable due to the restrictions on mining activity and social distancing requirements brought forth by the global pandemic.
"Overall, global supply is forecast to fall by 4% to 978.1Moz (30,424 ft) in 2020, its lowest since 2009," the report read.
LODEpay brings blockchain-powered silver to everyday investors
Even before the recent attempted silver short squeeze, organized through the WallStreetSilver subreddit, physical silver has been experiencing increased demand in 2021. Silver bullion dealers have been struggling to keep up with the demand they have seen since the beginning of the year, according to recent news. Still, investors are so eager to get their hands on silver, some have started to acquire the metal digitally.
The blockchain-powered LODE Project has digitized gold and silver through its native coins AGX (digital silver) and AUX (digital gold). Easily accessible through the LODEpay Wallet app, these metals-backed digital assets can be used not only as investment vehicles, but as money globally for everyday purchases.
"AGX and AUX are really about marrying the best parts of blockchain technology with the tried, tested, and proven security of gold and silver," said LODE Ambassador Nick Prouten. "They're inherently complimentary because every coin is a gram or milligram denomination that's audited, insured, and also redeemable, which means that people can have all the advantages of the value of gold and silver, while also getting the benefits of the modern financial system, without having to hold or store the physical asset in a vault somewhere."
In this way, it appears, LODEpay is setting the stage for a future where precious metals can retain their roles as monetary metals, geared up for the digital age. This kind of innovation could play a large role in forestalling a shortage in the precious metal, as it helps to resolve the liquidity problem.
—
(Featured image by Pixy.org via creative commons)
DISCLAIMER: This article was written by a third party contributor and does not reflect the opinion of Born2Invest, its management, staff or its associates. Please review our disclaimer for more information.

This article may include forward-looking statements. These forward-looking statements generally are identified by the words "believe," "project," "estimate," "become," "plan," "will," and similar expressions. These forward-looking statements involve known and unknown risks as well as uncertainties, including those discussed in the following cautionary statements and elsewhere in this article and on this site. Although the Company may believe that its expectations are based on reasonable assumptions, the actual results that the Company may achieve may differ materially from any forward-looking statements, which reflect the opinions of the management of the Company only as of the date hereof. Additionally, please make sure to read these important disclosures.