Treasures from the abyss: 5 shipwrecks to dive for
Sunken treasure recovery and shipwreck exploration continue to be interesting and potentially lucrative businesses.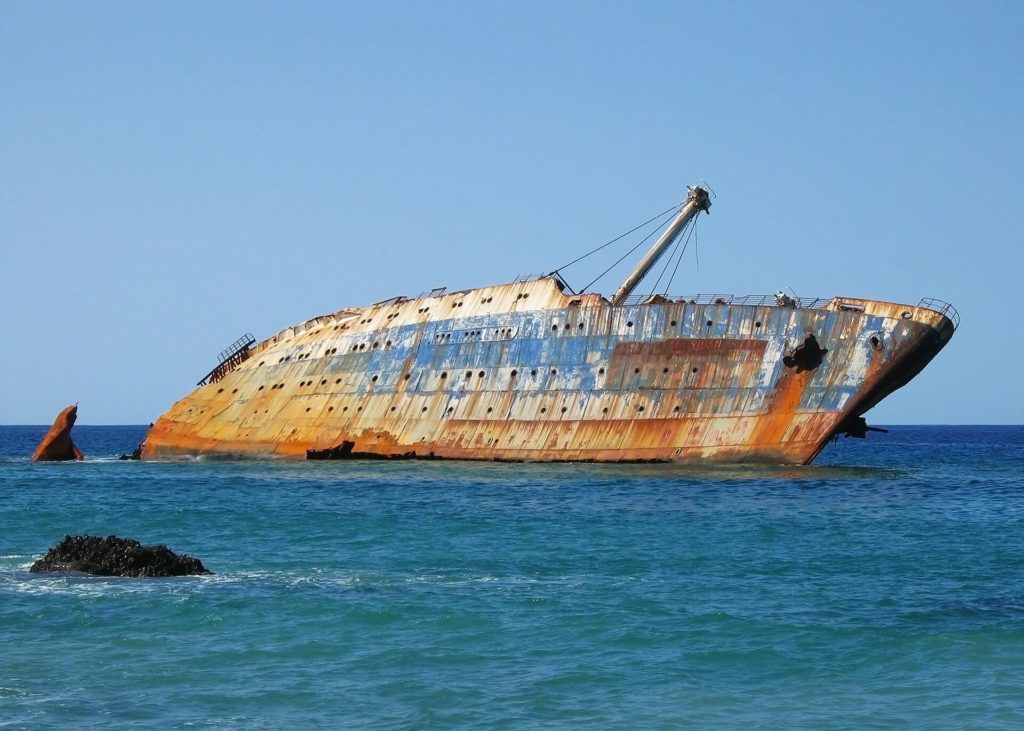 Sunken treasure recovery is big business and historical shipwreck salvors stay in the game because of the opportunity to literally strike gold. Despite billions of dollars' worth of gold and silver coins plus valuable artifacts already recovered over the years from Spanish galleons and other ships lying on the seabed, there are about three million other vessels (estimated by UNESCO) beneath the oceans and containing treasures that combined can fetch tens of billions of dollars today.
Recovering just one galleon transporting treasures from America to Spain during the Age of Exploration is a lucrative undertaking that professional treasure hunters don't want to miss. Here are five treasure-laden shipwrecks that are to dive for.
SS Minden
The SS Minden was sunk on 24 September 1939, by its own Nazi crew to avoid capture by British ships that intercepted it 120 miles off Iceland. The warship was rumored to be transporting four tons of gold from a bank in Brazil to Germany at the time, so when British treasure hunter AMS found it at the bottom of the Atlantic Ocean early this year, it tried to get a chest believed to contain the gold worth $163 million. The chest and whatever treasure the SS Minden holds remain underwater as Icelandic authorities stopped what they say was illegal activity in the country's exclusive economic zone. The claimants to the ship had asked Iceland's government for permission to open the chest but the decision is pending.
Flor de la Mar
The Portuguese carrack Flor de la Mar was taking home looted treasures from the palace of a sultan of Malacca when a storm caused it to hit a reef off the coast of Sumatra and sink in 1511. Historical accounts tell of 400 sailors killed when waves halved the ship before smashing it to bits. A Singaporean salvage company tried to search for the wreck in Indonesia in 1989 but an ownership dispute ensued among Indonesia, Malaysia and Portugal suspending the expedition before the wreck and its estimated $2.6 billion worth of treasures, could be found.
San Miguel
The Spanish galleon San Miguel was part of a nine-ship fleet taking Inca and Aztec treasures looted by conquistadors to Spain in 1551. The fleet sailed from San Juan de Ulua or today's Veracruz, Mexico on 15 March 1551, and on April 29 that year, a storm wrecked the San Miguel off Santo Domingo, Dominican Republic. There is another galleon of the same name that also encountered a hurricane en route from Havana, Cuba to Spain and sank near Amelia Island, Florida in 1715. This San Miguel was part of a fleet of at least five vessels. Some of the shipwrecks were later found by treasure hunters. The San Miguel's wreck is the only one still missing, and so is its load of gold and silver bars and coins plus jewels with an estimated value of $2 billion, according to British historical research organization Curious Britannia.
San Jose
On 8 June 1708, the galleon San Jose was part of a fleet of three Spanish warships and 14 merchant vessels sailing from Portobelo, Panama to Cartagena, Colombia. It was carrying gold and silver mined from the Spanish colonies of Peru and Bolivia for delivery to Spain when the fleet encountered a British squadron. A sea battle erupted and historical accounts say powder magazines aboard the San Jose exploded destroying the vessel and killing most of its 600 crew members. U.S. treasure hunter SSA claimed to have found the wreck near Baru Island, Colombia in 1981 but ownership of the San Miguel was contested by the Colombian government in court and won. The Colombian coast guard found the ship in 2015 and Colombian President Juan Manuel Santos has called for international investors to help fund the recovery of the treasure valued at between $1 billion and $10 billion.
Pulaski
American finders of the sunken U.S. steamship Pulaski believe it contains valuable artifacts and coin. The cargo-passenger ship sank about 30 miles off the coast of North Carolina when its starboard boiler exploded on June 14, 1838. Taking a crack at recovering the wreck's treasures is Blue Water Ventures International Inc. (OTCPK: BWVI), a modern marine archaeology and recovery company focused on shallow water shipwrecks. Blue Water's upgraded flagship vessel, the Blue Water Rose, which is coming off from a successful mission in Panama, will lead the mission with joint venture partner Endurance Exploration.
Blue Water Ventures International
Sunken treasure search and recovery is not simple or easy. It entails years of historical research on a shipwreck, high-tech equipment and ships, archeologists and pro divers, legal support, conservation methods, marketing network, financing and even the right season. The amount of competence, know-how and resources can spell the success or failure of a treasure hunt.
Among the few treasure search and recovery companies with a good track record and is very well-organized is Florida-based Blue Water Ventures International Inc. In 12 years of operation, Blue Water earned the reputation as an industry leader in shallow ocean historic shipwreck exploration. So it was not surprising for Swordfish Partners, a Florida joint venture comprised of Endurance Exploration Group's wholly-owned subsidiary, EXPL Swordfish, and Deep Blue Exploration, to joint venture with Blue Water for the Pulaski project.
Blue Water is no stranger to galleon hunting and recovery. Three years after finance industry expert W. Keith Webb founded Blue Water in 2005, the company discovered a collection of 16,000 natural, saltwater pearls from the wreck of the Santa Margarita, which sank in 1622 off Key West, Florida. From 2006 to 2011, the Blue Water team recovered more than $16 million worth of rare and extraordinary treasures and artifacts from the widely dispersed shipwreck trail off Florida.
Throughout 2014 and 2015, Blue Water began developing relationships with a jewelry designer and various national and international jewel retail outlets and auction houses, where it will monetize its recovered shipwreck gems. Blue Water also transitioned to a publicly traded company via OTC Markets increasing its stature and creating exciting new opportunities for growth, expansion, and reward for its shareholders.
Blue Water Ventures conducts operations independently or in joint venture arrangements with associate exploration firms. From 2016 to 2018, it has several exploration projects. One targets the $592 million worth of treasure from the wrecks of the 11-ship Terra Firma and Nueva Espana fleets in Florida's Treasure Coast. Another exploration project is to recover an estimated $100 million worth of valuables from 19th-century ships that sank off North and South Carolina, including the Pulaski.  Blue Water also plans to expand into Asia starting with the search and recovery of two galleons in the Philippines.
—
This article may include forward-looking statements. These forward-looking statements generally are identified by the words "believe," "project," "estimate," "become," "plan," "will," and similar expressions. These forward-looking statements involve known and unknown risks as well as uncertainties, including those discussed in the following cautionary statements and elsewhere in this article and on this site. Although the Company may believe that its expectations are based on reasonable assumptions, the actual results that the Company may achieve may differ materially from any forward-looking statements, which reflect the opinions of the management of the Company only as of the date hereof. Additionally, please make sure to read these important disclosures.