PepsiCo CEO Indra Nooyi to step down this October
Nooyi is included in Forbes' 2017 list of 100 most powerful women in business.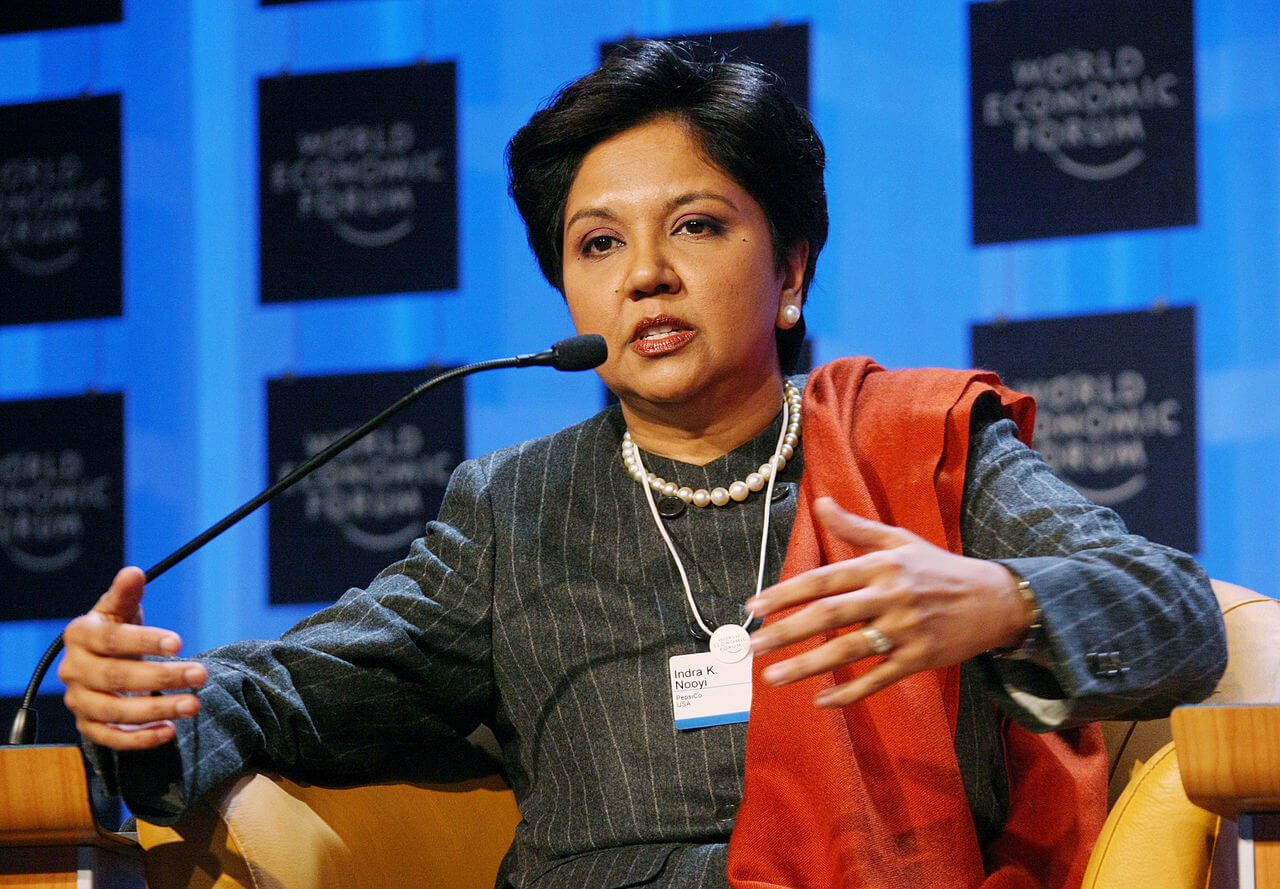 Indra Nooyi, PepsiCo's CEO for the past 12 years, will be stepping down from her post on Oct. 3. But she will still be the chairwoman of the company's board of directors until early 2019, CNN reported.
Indra Nooyi grew up in a middle-class household in India. She has been with the company for 24 years. She previously worked with Mettur Beardsell, Johnson & Johnson and Boston Consulting Group before joining PepsiCo in 1994, where she initially served as Senior Vice President for Strategic Planning until 1996.
She then became Senior Vice President for Corporate Strategy and Development from 1996 to 2000. After that, she was named as Chief Financial Officer and managed to help the company with its acquisitions, including Quaker Oats' purchase. She was then named as President and CEO in 2006, becoming one of the few women leading Fortune 500 companies.
Pepsi's global operations chief, Ramon Laguarta, will replace Nooyi as PepsiCo's CEO. Laguarta was previously appointed as PepsiCo Europe's CEO in 2014. He eventually moved to the U.S. in 2017 and was appointed as PepsiCo's president. Nooyi believes that Laguarta is "exactly the right person to build on our success."
PepsiCo is a food and beverage company and is the parent company of several brands such as Pepsi, Tropicana, Gatorade, Quaker and Frito-Lay. It operates in different business segments — Frito-Lay North America (FLNA), Quaker Foods North America (QFNA), North America Beverages (NAB), Latin America, Europe Sub-Saharan Africa (ESSA), and Asia, Middle East and North Africa (AMENA).
During Nooyi's 12-year tenure, she managed to help with the company's growth especially in Q2 2018. She also led its shift to a more environment-friendly direction. In fact, PepsiCo launched a 100 percent plant-based PET bottle in 2012. According to company filings, she earned $31 million in the past year.
Apart from being CEO, she is an independent director of the International Cricket Council, the chairwoman of U.S.-India Business Council and a member of Board of Trustees of World Economic Forum, among others. She was also part of Trump's business council in 2016 but remained open about her stand on violence in the U.S.
She is second in Forbes' list of 100 most powerful women in business in 2017. Her departure would mean that there would be fewer women leading major corporations, especially a woman of color.
(Featured image by World Economic Forum via Wikimedia Commons. CC BY-SA 2.0.)